Regular price
$600.00
Sale price
$600.00
Unit price
per
Sale
Sold out
Overview
The CWF Peanut TAD Edition stands out with the latest technology with an elegant, minimalist form. Equipped with the Quantum Dragon driver, this flashlight offers an array of customizable features. Users can program secondary RGB LEDs, adjust power levels, and even enjoy a triple tap strobe function.
The Peanut ensures safety and durability with thermal regulation and voltage protection. A solid copper pill enclosing the light engine helps dissipate heat and a protected  microprocessor maximizes light output, resulting in a consistent level of light output throughout the battery's life. An upgradable driver assures you can update and customize your carry without changing your illumination platform.
Powered by an 18350 flat top battery, this compact yet powerful device incorporates all its electronics on a single board, effectively saving length and maximizing efficiency. With dimensions of just 0.99" in diameter and 2.85" in length, the Peanut is the perfect companion for those seeking a reliable, feature-packed flashlight in a compact form. The result is a true EDC sized light with unparalleled programmability, refined but rugged form, and a staggering 1500+ lumens out of a single 18350 cell. 
Turned from a solid titanium round bar, the CWF Peanut TAD Edition features a flawless tumbled finish that showcases the minimalist design cues of this light perfectly. Our signature topo pattern is applied by laser in a time intensive process. This combination is not just visually striking, but durable as well. Keeping in line with the subtle design cues, our logo is lasered onto the titanium clip.
All CWF Peanuts  come with a titanium stonewashed deep carry pocket clip and stainless screws for comfortable carry and superior strength. Included is a flat top 18350 rechargeable battery. 
SUPERIOR ENGINE
One of the most advanced drivers on the market, the fully programmable Quantum Dragon features battery monitoring, full thermal regulation, and advanced programming and memory capabilities.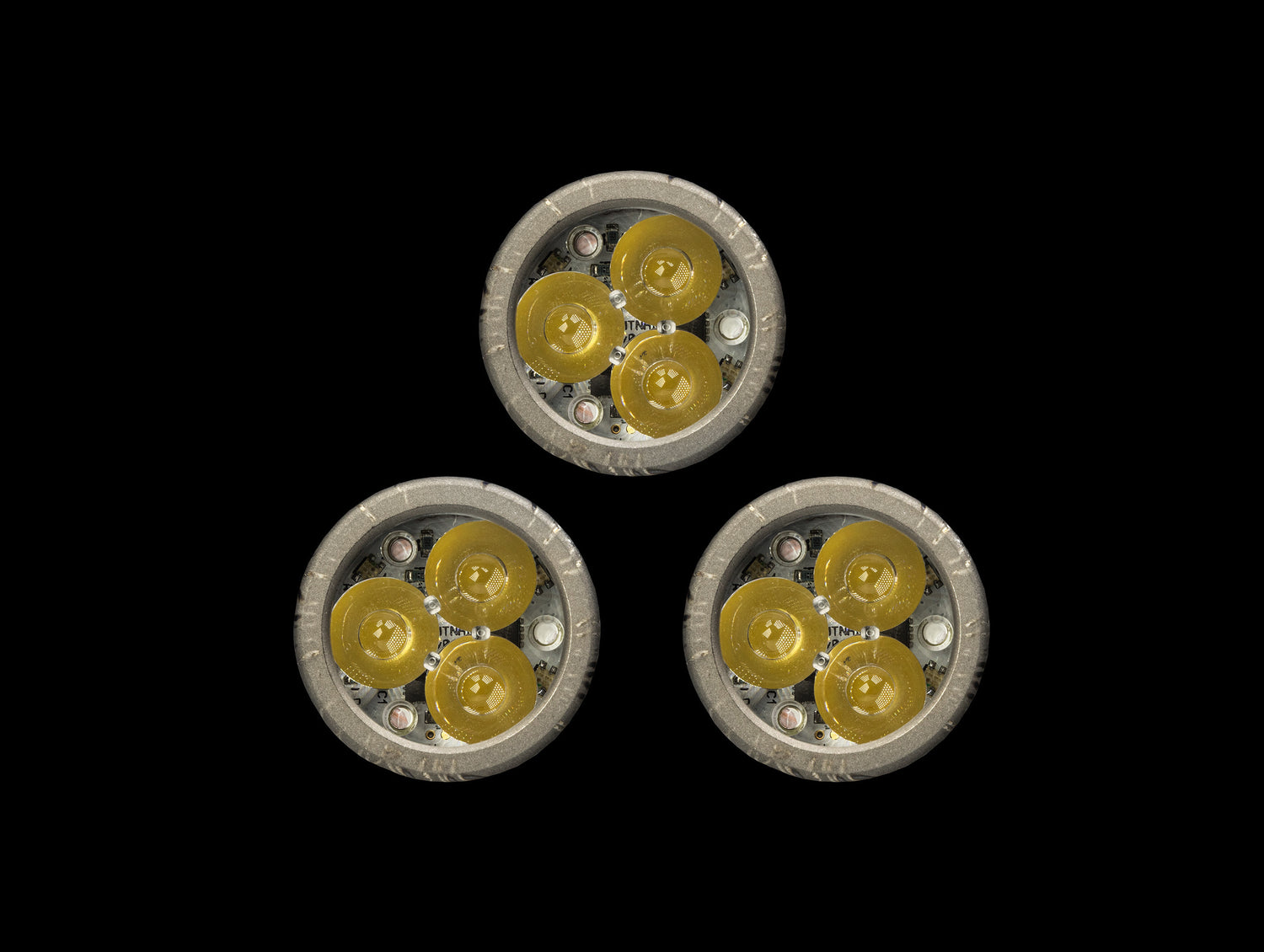 EFFICIENT
The protected microprocessor maximizes light output, resulting in a consistent level of light output throughout the battery's life.
USER FRIENDLY
The forward click activation switch is easy to use and is ruggedly built to tolerate hard use.
UPGRADABLE
Designed to be upgraded, you will always have access to the latest technology.
BATTERIES INCLUDED
Flat top 18350 unprotected battery is included.