Regular price
$425.00
Sale price
$425.00
Unit price
per
Sale
Sold out
Overview
Cast from a legacy of adventure, the Talisman was custom built for yours. 
From vintage motorcycle journeys to adventures on the high seas, waxed cotton jackets are timeless and storied garments. The Talisman reimagines this icon of style and capability with a refined balance of elegant geometry and heritage materials for the modern adventurer.  
Initially developed by sailors in the 19th century, waxed cotton technology has stood the test of time. Densely woven cotton is impregnated with paraffin wax to create a breathable but waterproof shell that is both soft and supple. Waxed cotton ages with use, recording an account of past adventures in its marks and creases. The proofing can be maintained over time by applying wax to the surface, ensuring the Talisman remains capable over a lifetime of use.
Durably constructed and fully finished, the Talisman is a formidable partner for your daily adventures and beyond pavement's edge. Secure pockets inside and out keep your gear organized and accessible, and the stand-up collar conceals a stowable weatherproof hood for additional weather protection. 
This special edition of Talisman features a unique camouflage pattern, reminiscent of British DPM, printed on a herringbone twill and waxed with Halley Stevenson's Hybrid Aero treatment in Dundee, Scotland.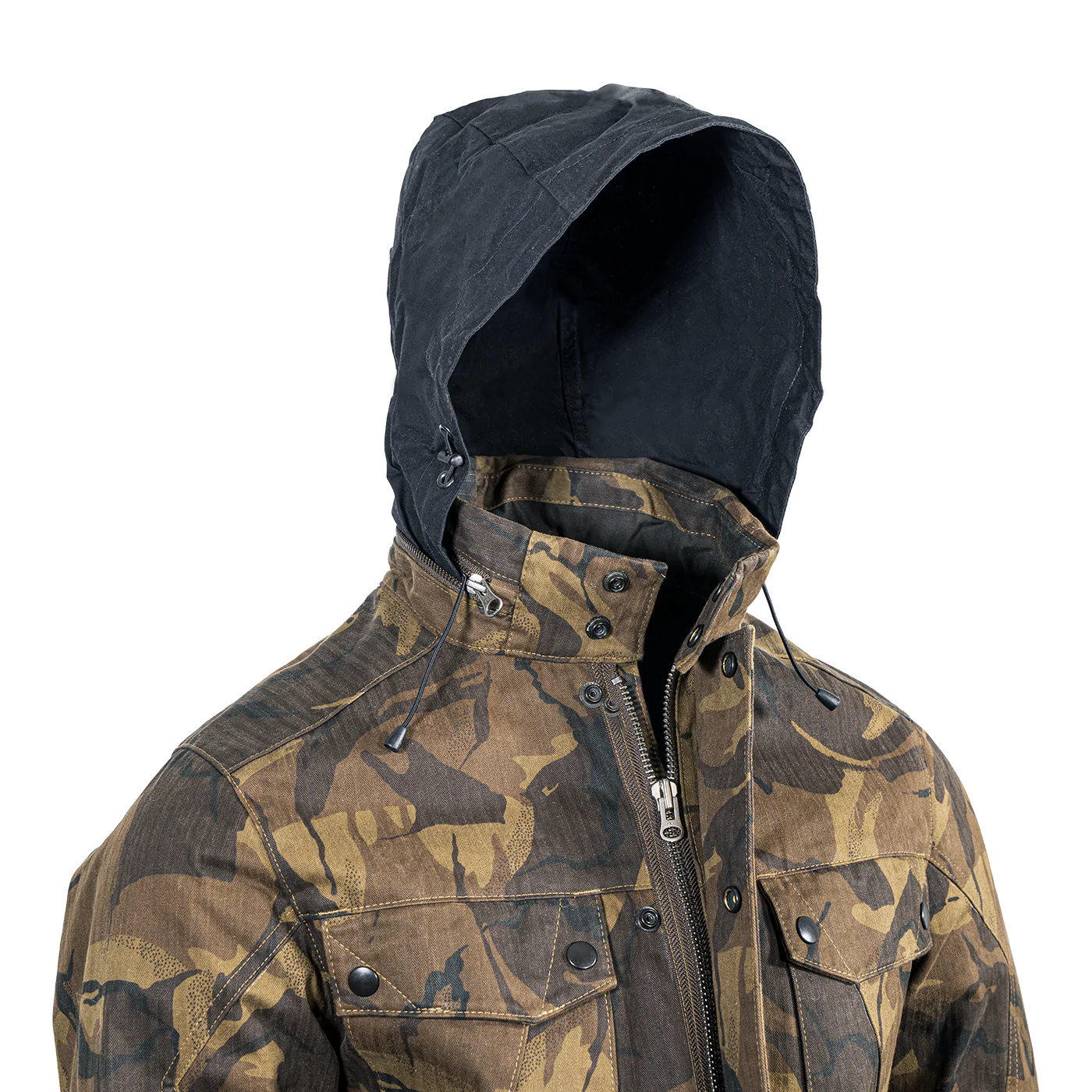 TIMELESS TECHNOLOGY
Both the waxed cotton shell and the stowable weatherproof hood provide natural protection from the elements.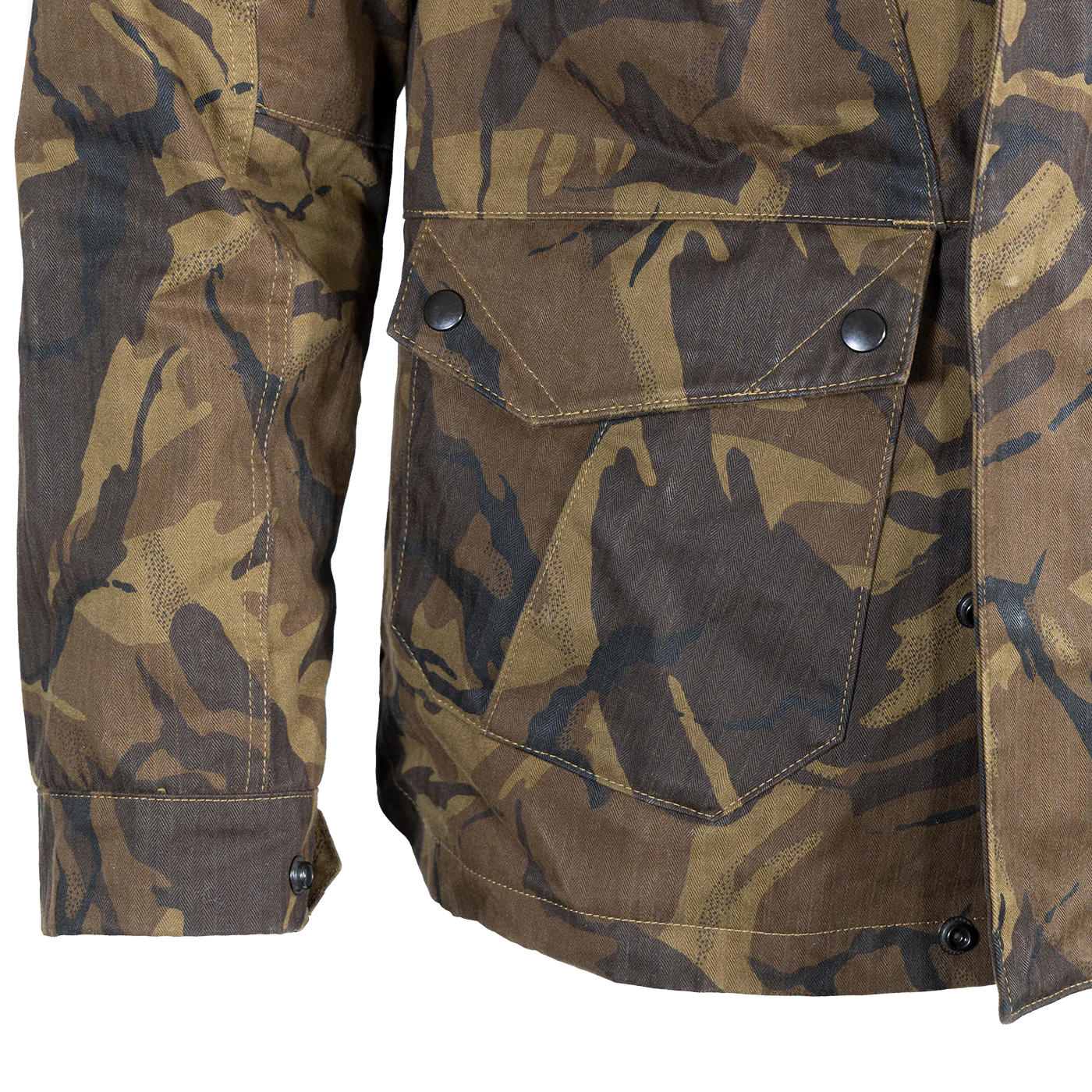 Secure Storage
Traditional snap-down pockets with concealed gussets provide ample storage on the exterior, and a zippered interior pocket secures critical items.
Modern Classic
A relaxed fit paired with a ¾ zip and drop-tail hem provide mobility without impeding coverage. Intricate, mosaic piecing modernizes this timeless style for tomorrow's adventures.